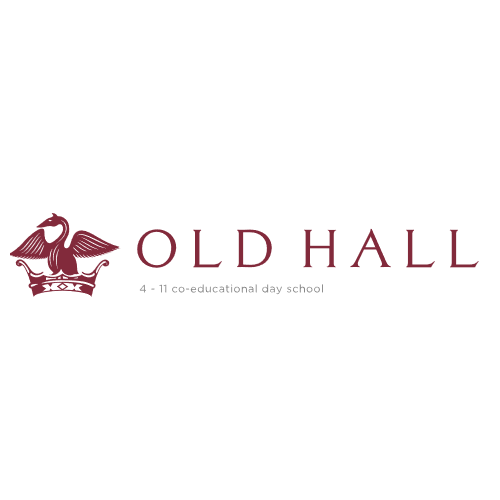 Old Hall School
Premium Listing
Old Hall School
Stanley Road, Wellington
TF1 3LB
Old Hall School is an independent co-educational day school for boys and girls aged 4-11. Founded in 1845, Old Hall prides itself on being a progressive school, which also represents the traditions of all that is best in education; a community committed to the belief that every child has talents which need to be identified and developed.
Pupils are encouraged to develop a desire to learn, to think for themselves and to aim high in setting their own personal goals. Achievement and individuality are recognised and celebrated in many ways both inside and outside the classrooms; the children are encouraged to recognise and appreciate each other's achievements, celebrate success modestly and accept disappointment with grace.
The very core of our commitment is to provide high quality education - we understand that each individual member of our school is unique, worthy of respect and to be encouraged and nurtured as a learner and an individual. Quite simply, we aim to ensure that upon joining us, our pupils quickly become happy, confident learners, in an environment where getting things wrong and being 'stuck' are normal and actually provide great stepping-stones to personal success. Academic standards are high and personal achievement is recognised and celebrated in many ways throughout the School.
Old Hall is housed in spectacular premises, located alongside Wrekin College. The school offers first-class facilities; a double sports hall, 25-metre indoor swimming pool, artificial and grass pitches offer an excellent sports and games environment, whilst specialist music and drama areas help to promote high standards in the performing arts. A suite of specialist learning support rooms reflects the School's commitment to the needs of the individual.
The broad curriculum is enriched by a dedicated team of professionals who encourage pupils to fulfil their potential in a happy and secure environment.
In choosing The Old Hall, you elect to educate your child in a school which has at its core the aim of enabling every child and adult in its community to be the very best that they can be. You will have chosen education without boundaries or ceilings, where children can be children in a safe, non-judgemental and happy environment. Happiness and confidence are key elements of a successful education and we aim to engender these elements by carefully nurturing each individual child in our care.
You are most welcome to come and visit the School on any school day - simply contact the office on 01952 223117 or email admissions@oldhall.co.uk to book a time. We also hold Open Days in October, January and June each year: you can find out when the next one is by looking at our website www.oldhall.co.uk.
In these testing financial times, we have kept our tuition fees at a very competitive level and offer means-tested bursaries (dependent on financial circumstances).
We hope to welcome you to Old Hall very soon to show you all that we have to offer.