BACK TO SCHOOL WITH BBC CHILDREN'S AND EDUCATION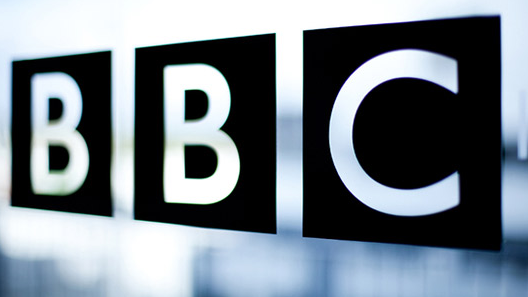 For the start of the new school term that began last month for Scotland and starts this week for the rest of the UK, BBC Children's and Education is on hand to support children and parents with specially selected content for the start of the new school year.
Across BBC Bitesize, CBeebies, CBBC and the BBC Teach website, is a wealth of curriculum related content to assist pupils on a variety of subjects ranging from maths to music as well as a parents toolkit offering top tips and advice to support your child's learning and wellbeing.
Patricia Hidalgo, Director BBC Children's and Education: "Following on from what has been the most challenging of academic years, it's wonderful to see children return to schools across the UK. The BBC was there to support families and schools throughout the lockdowns and will continue to do so throughout the new school year with the wide range of educational content on offer." 
BBC Bitesize
For Primary School students, TV show Bitesize Daily Primary returns to BBC iPlayer and online from Monday 6 September running right through to Easter 2022 offering support to 5-11 year-olds on subjects such as science, geography, art and music.
On the BBC Bitesize website will be a wealth of updated guides for Key Stage 3 (11-14 content) designed to help Secondary School students with their learning. These include:
KS3 History  – All new topic pages exploring the power plays of the Cold War, different experiences in the trenches in World War One, Precolonial West African empires and the 16th century Qing dynasty China. Plus a brand new KS3 History Detectives Game.
KS3 English - BBC Bitesize's KS3 English resources are more interactive than ever. In collaboration with teachers, 28 guides have been improved with content broken down into smaller chunks with intermittent testing and lots of practice opportunities. There's also three brand new courses which bring together guides into a structure journey: descriptive writing, drafting your work and writing in response to poetry with more to come.
KS3 Geography - From the glaciers of Antarctica to the depths of the Amazon Rainforest, explore biomes, climate, food resources and weather in these new KS3 Geography learner guides. With new quizzes and questions to test yourself, and activities to explore countries around the world.
KS3 Science Over 60 new guides across biology, chemistry and physics linked to the KS3 curriculum. These include quizzes, interactive activities, videos and succinct written material to support students on the Key Stage 3 journey.
To make learning fun, Bitesize will also be launching a selection of new games including: A brand new Horrible Histories game for primary school students, and Festilingo, a game designed for KS3 students to help with their French, Spanish and German.
Bitesize is also supporting parents and guardians with its BBC Bitesize Parent Toolkit, offering tips and tricks to help parents with their child's learning from clear explanations of concepts from the curriculum to homework hacks, launching later in the term.
Over on social media, Bitesize will be offering advice about learning and going back to school for parents on its Facebook and Twitter. On Instagram, teenagers will be able to hear from teachers to help them prepare for a range of GCSE subjects.
CBBC
Join the UK's biggest classroom for more live and interactive experiences as BBC Teach Live Lessons returns to CBBC. Watch as subjects are brought to life, featuring some of the BBC's biggest brands and presenters. The new series of Live Lessons will kick-off on Thursday 9 September with a fun lesson to get children in primary schools all over the UK moving. They'll be doing short bursts of activity led by famous sporting stars, as well as learning why looking after our bodies is so important to our physical and mental health.
A new series of Our School also returns and this time they're in Sheffield with a whole new group of year 7s and 8s. The new students are full of nerves about going up to big school – especially as covid hits the nation. The series charts the most extraordinary of academic years but despite all the uncertainties of covid lockdowns, masks and home schooling, the students and teachers prove that it's still possible to make friends, have fun and be introduced to exciting new experiences.
CBeebies
Two brand new Numberblocks specials have landed on BBC iPlayer. First up is The Treasure of Hexagon Island where Numberblock One and friends set sail on a pirate adventure to the mysterious island of Captain Hexbeard; Meanwhile in Double Back, Numberblock Sixty-Four's time machine keeps sending the Numberblocks back in time – can they double up in time to fix it? These are the first of a series of special longer episodes featuring the Numberblocks (mathematics) and the Alphablocks (literacy) that will be launching over the coming months to entertain and educate preschool viewers.
Brand new series Number 1 Newton Avenue arrives on CBeebies, encouraging children to explore maths in everyday scenarios. With catchy songs and fun animation as an aide, this programme explores early foundation topics such as counting, patterns, measurement, shapes and numbers.
Series two of Teeny, Tiny Creatures welcomes brand-new presenter Chantelle as she joins Rory to help children understand the vital role that beetles, caterpillars, seahorses and hedgehogs and other little creatures play in the wonderful web of life.
CBeebies will also run the Learn & Play zone after lunch from 1.00pm:
| | |
| --- | --- |
| 13:00 | Yakka Dee |
| 13:05 | Colours |
| 13:15 | Numberblocks |
| 13:20 | Alphablocks |
| 13:25 | Mister Maker's Arty Party |
|   |   |
Newsround
The Newsround website will help pupils be more confident in their return to school with handy guides on how to avoid getting lost, organising homework, as well as a series on big changes, covering topics such as moving to a new area for school, moving from abroad to start school and moving school after a dyslexia / ADHD diagnosis.
BBC Wales
For Welsh language speakers, BBC Wales have translated pages for Starting Primary School and Staring Secondary School and will be promoting relevant Welsh language content on their social media accounts.
BBC Northern Ireland
In Northern Ireland children can continue to benefit from tailored content on BBC iPlayer and online including resources for Irish Language and Ulster Scots. Bitesize learning content aimed specifically at foundation and primary pupils in Northern Ireland will be available on BBC iPlayer by searching for Bitesize Northern Ireland. This will complement a host of local learning content for all primary and secondary pupils on www.bbc.co.uk/learningni 
BBC Scotland
Scottish schools returned in mid-August and Bitesize Scotland were ready for their return with a brand new series on Sustainability for primary and secondary school learners. As Glasgow gets ready to host COP26, these 27 learner guides feature colourful animations that cover topics such as Saving Energy, Having a positive impact on the environment, and using water, plastics, metals and other resources more sustainably.
For secondary school learners, 17 new articles look at the UN's Sustainable Development Goals, with videos that look at climate justice issues from both global and Scottish perspectives. These are all part of an expanding body of content supporting Learning for Sustainability across Scotland's curriculum.
Authors Live is also returning, with two live sessions coming up this month and next. Pupils can hear from Abi Elphinstone (author of 'The Crackle Dawn Dragon' on 30 September and on 19 October, Catherine Johnson will be hosting a session on how history can inspire creative writing.
BBC Bitesize is available at: https://www.bbc.co.uk/bitesize
BBC Newsround is on daily at 7:45am and online at https://www.bbc.co.uk/newsround
Added By: Shropshire Mums
Added: Thu Sep 9 10:17 2021 (1 week ago)
Read: 213