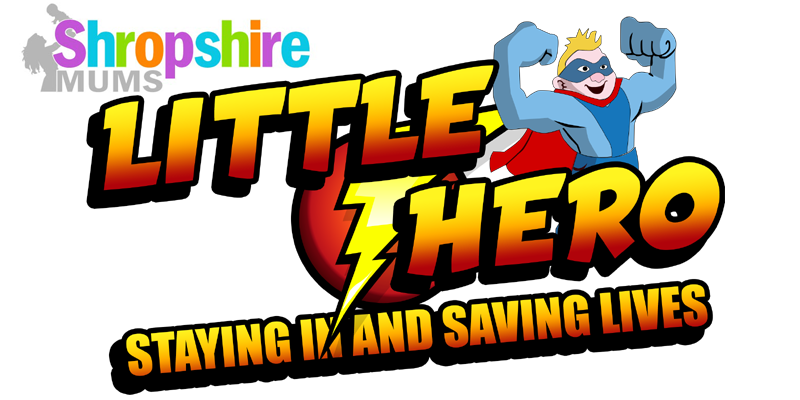 Shropshire Mums launches Little Hero Campaign
On May 31st, we will enter everyone who uploaded and hashTagged into the draw for the chance to win some amazing prizes*
Shropshire Mums have teamed together with some of Shropshires finest local attractions and venues to let our amazing children know what an important job they are doing and just how special they are by staying home and saving lives!
Everyone at Shropshire Mums, Hoo Farm Animal Kingdom, Park Hall Countryside Experience, Theatre Severn, Exotic Zoo, Medieval Madness, Airea 51, Weston Park and Shropshire Hills Discovery Centre are missing seeing the happy smiles and hearing the laughter of children throughout their venues this Easter.
Our children are staying indoors, unable to see grandparents, other relatives, play out with friends and missing school. Many children of keyworkers are still attending a very different type of schooling and dealing with so many changes…. All of this suddenly put upon our children, even those too young to really understand will be very much aware of changes in routine.
We are hoping to spread a little cheer and we want Children to know in a fun subtle way just how important their role is and what little super heroes they all really are.
PRIZES
Severn Theatre Beauty and The Beast Pantomine Tickets for Sunday Dec 6th 2020 (2 adults & 2 children)
Hoo Farm Animal Kingdom Family Pass
Park Hall Countryside Experience Family Pass
Medieval Madness Shrewsbury – 2 x entry passes AND £20 Food Voucher
Airea51 2 x bounce passes
Exotic Zoo Family entrance ticket
Weston Park annual Family entrance pass
Shropshire Hills Discovery Centre Family Ticket
Here's how to join in
Visit our downloads page either using the button below or you can find our new downloads button at the bottom of the page.
---
Select a drawing(s) to colour in, download the selected pdf(s), print out page 2 and follow the instructions on page 1. It really is that simple, we hope you enjoy joining in our campaign.
*Prizes are subject to change and availability. ShropshireMums reserves the right to change or withdraw prizes and conditions without any prior notice. For further details and our full terms & conditions please visit our website.