Christmas Gift Ideas For the Big Boys and Girls (The Adults)
Christmas 99
Added by: Shropshire Mums on Mon Nov 20 21:09 2023
Christmas Gifts For The Big Boys and Girls
We know its not all about the kids at Christmas and we love browsing through some of the great gift ideas we get sent in this time of year and heres some of our favorites we wanted to share with you......
TOG 24 Denton Mens Waterproof 3-IN-1 Jacket
The UK weather can be highly unpredictable, so the Tog 24 3 in 1 jacket is the perfect solution. The two piece set teams a fully waterproof coat with a detachable quilted jacket. Layer up and wear this versatile combo as your warmest of winter coats, or use each one separately. When we say waterproof, we really mean it. High performance fabric won't let in a drop, all the seams are taped and for good measure we've also given it a water repellent coating. A high neck keeps you warm and gives a chunky look when you're zipped up. In pelting rain you can tighten the hood around your face and adjust the cuffs and hem to keep out the wind. A dual-use zip lets you fasten up the jacket or zip it into to the waterproof,and secure the two together with press studs at the neck and cuffs. The 3-in-1 concept makes it so easy to adapt to changing temperatures and conditions so you'll never be caught out at any time of year. 
FEATURES

Outer Jacket - 10K Waterproof, 10K Breathable, Windproof

Taped seams to stop water getting in

DWR coating to outer fabric to repel wate

Waterproof zip opening to front of jacket

Adjusters to Hood, cuffs & Hem of outer jacket

2 lower zip pockets, 1 chest pockets

3 in 1 attachments at cuffs & back neck for inner jacket

Zip off hood

Rubber badge to sleeves & logo print to sleeve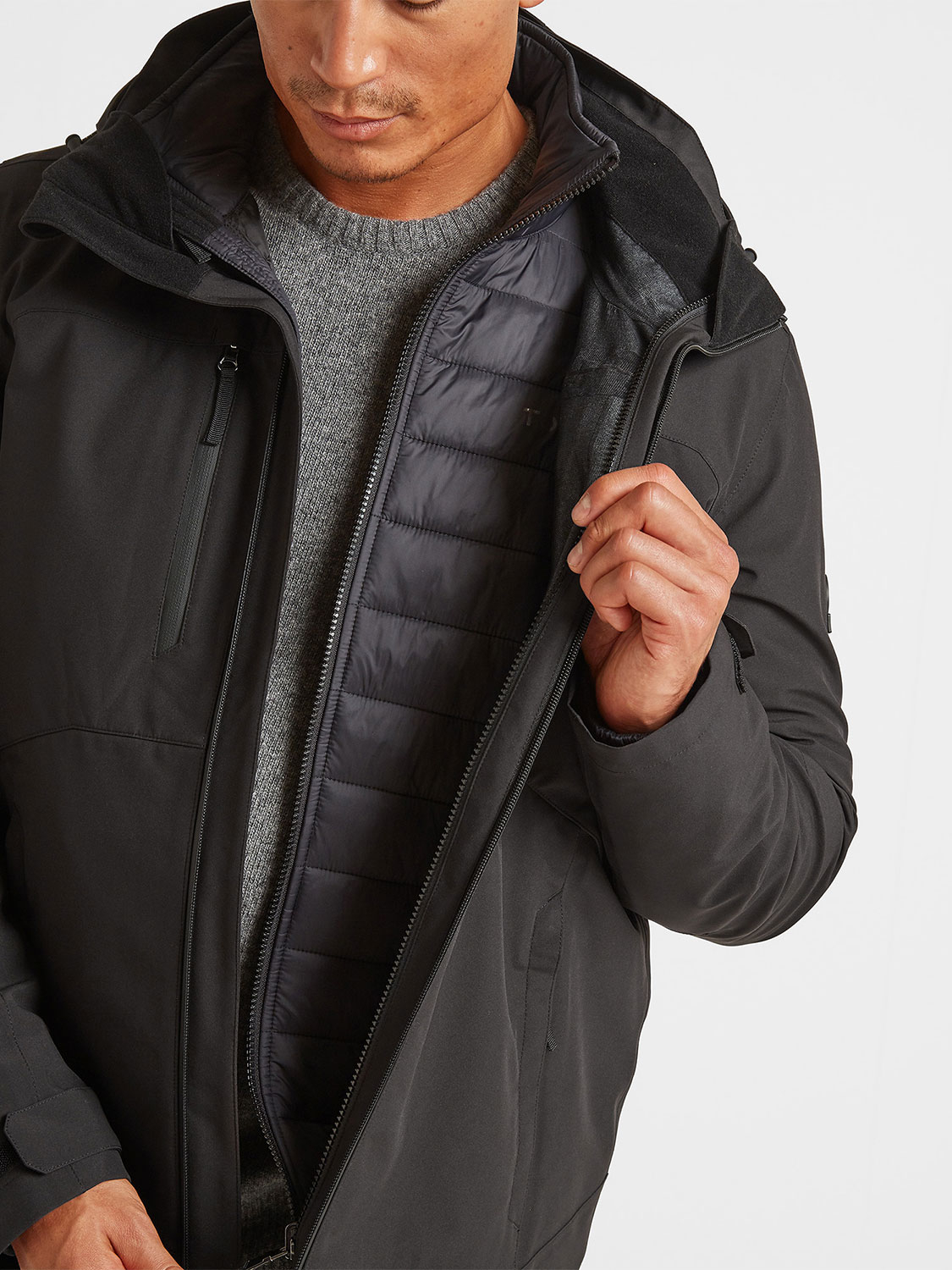 Inner Jacket - Synthetic fill for warmth

Zip opening to front of jacket that also zips into Outer jacket

2 lower zip pockets

Loops to cuffs & back neck to attach to Outer jacket

Logo print to sleeveTOG 24 Beverley Womens Waterproof 3-IN-1 Jacket

RRP currently on offer reduced from £250 to a bargain £150

https://www.tog24.com/products/denton-mens-waterproof-3in1-jacket-black

WHAT DID WE THINK?

This jacket is the perfect gift choice to see the recipient through any time of the year and lets face it the UK weather can go from sunshine to snow at times so this really does cover all seasons.  It's super stylish, amazing quality full of great practical features and really quick and easy to change between.  It really is super waterproof and wind proof.  A great choice of colours with something to suit pretty much everyones taste and it really is super comfy and breathable too.  At the time of going to press (22/11/23) this is also on an incredible offer with £100 off the RRP. A really great gift for that special person you want to spoil this season.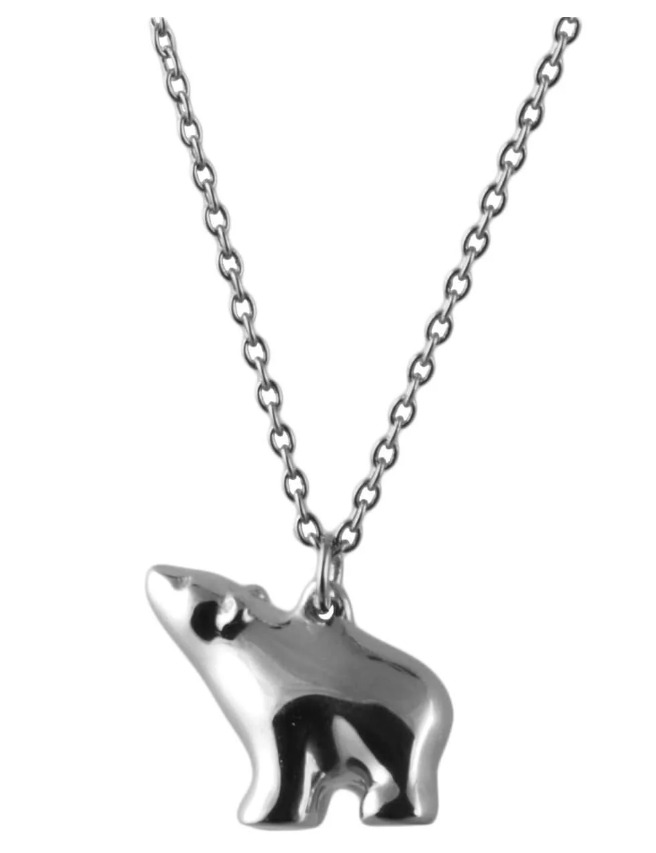 Tiny Polar Bear Necklace from Jana Reinhardt Jewellery
The Jana Reinherdt brand consists of husband and wife duo Janan and Ross Reinhardt, who together have over 50 years of experience in the jewellery business. Both qualified goldsmiths, having started training in 1996 . After 10 years of working for different jewellery companies, Jana Reinhardt was born. 
In 2020, like many people, the duo re-evaluated what was important to them as a business and decided they wanted to use their skills to support causes that were important to them. While making beautiful pieces that you'll treasure for years to come remains a top priority, they say there's so much more to the jewellery they create than the aesthetic. As a brand they also hope to change and challenge people's perceptions of animals and stimulate conversation around how we treat other species and the world around us, one piece of jewellery at a time.  
They created an animal charity collection to increase awareness and raise money for several animal rights issues. From larger organisations like PETA to smaller charities like The Retreat Animal Rescue, the intention being to make a small contribution to organisations making a big difference to animal welfare. In addition to fundraising, they hope their jewellery might also make people think about the plight of the animals they represent and realise that they can make a change. Maybe when someone comments on someone's new necklace, it might allow the wearer to mention what the piece is about, possibly planting a seed in their friend's mind that might change the way they look at animals or the environment for the better.
Tiny Polar Bear Necklace - Polar Nights Collection 
This lovely little polar bear necklace is handmade to order in the Worthing workshop, you just have to choose the metal type from silver, gold, rose gold.
Even though this little chap is small, it doesn't diminish the wow factor or craftsmanship. Sits perfectly on your clothes and even though he is hand polished to a high shine, this little bear is tactile. 

Polar Bears have 42 teeth, but Jana decided to keep the world's largest land carnivore a bit more cuddly!
Product Information

Handcrafted in the UK
Available in 925 Sterling Silver, 9ct or 18ct solid gold and platinum *
The polar bear measures 10mm tall x 13mm wide 
The chain fastens with a 5mm spring ring.
Can be engraved with up to 3 characters on the back (£15 engraving charge)
Hand polished to a high shine
Comes with a 1.2mm trace chain, adjustable to either 16/18 inches (41/46 cm) or 20/22 inches (52/57cm) length
WHAT DID WE THINK
This necklace is beautiful and with such a lovely story behind it too.  The ethos behind this brand is so inspiring and a great gift for animal lovers and those who love to give back.  The necklace really is beautifully crafted and locely and smooth, all too often you see necklaces like this made with tiny thin chains that snap very easily, however this lovely little polar bear comes with a perfect chain size thats chunky enough to withstand a little ore yet still delicate enough and stylish too. 
RRP £89
Jane Reinhardt Tiny Polar Bear
Safe Haven for Donkeys Adopt A Donkey Scheme

UK animal charity, Safe Haven for Donkeys was originally set up in 2000 to help the thousands of working donkeys in Israel and the Palestinian Territories (West Bank) and more recently in Egypt to provide the critical veterinary care needed for thousands of working donkeys and mules. 
Donkey adoptions make a fantastic gift for animal lovers of any age and you can choose your own donkey from a selection online.  From baby donkeys to the older drove of retirees, there's bound to be a donkey that appeals especially to you or that special person you are gifting to - perhaps the aptly named Noelle? For just £3 a month, or £36 a year, you can give the donkeys the love and care they need. 

Fantastic virtual gift ideas - bring happiness directly to the donkeys.
You can help an abandoned baby donkey be bottle-fed with nutritional milk, provide dinner for a donkey or perhaps a comfy bed for the night. These virtual gifts will bring happiness to a donkey this Christmas, as well as the gift recipient. 
WHAT DID WE THINK
This is another fantastic gift idea for animal lovers, a great way to show someone you care whilst giving to a great cause all in their name.
From just £36 per year
Safe Haven for Donkeys - Safe Haven for Donkeys (safehaven4donkeys.org)
Caviar Anti-Aging Multiplying Volume Shampoo & Conditioner from Alterna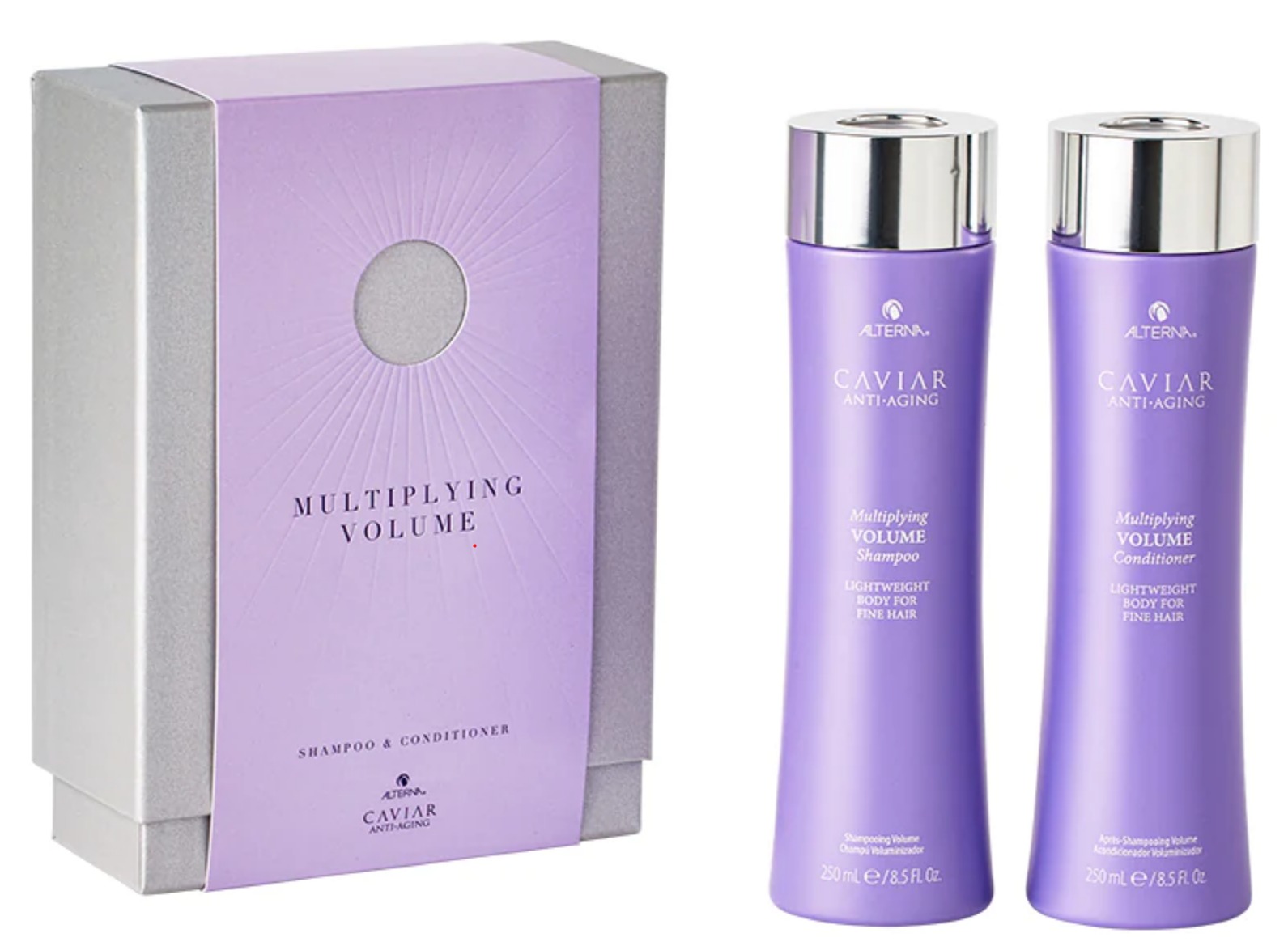 Treat yourself or someone else with our Caviar Anti-Aging Multiplying Volume Shampoo & Conditioner Gift Set. 
This luxurious volumizing cleansing and conditioning system works to boost hairs fullness and volume while retaining moisture. daily stresses and future damage. This duo gently boosts hairs fullness, perfect for straight, wavy, curly, coiled and tightly coiled hair. The result: stronger, healthier, younger-looking hair.

As well as treating your loved ones to luxurious haircare, the Alterna Holiday Duo gift boxes are 100% environmentally friendly, complete with 100% recyclable Kraft paper and a residue-free sleeve. This means the boxes can be repurposed as storage for trinkets, keepsakes and cosmetics making the Holiday Duos a multi-purpose gift

KEY BENEFITS

Maintains overall smoothness of hair

Improves manageability/combing of the hair
Provides shine to the hair
Provides hydration/moisture to the hair
Provides the hair with additional volume (when used with the mousse and mist)
Caviar Multiplying Volume Shampoo is a gentle, daily, volumizing cleanser that boosts hair's fullness and volume while retaining moisture. Perfect for straight, wavy, curly, coiled and tightly coiled hair.
Caviar Multiplying79.80 Volume Conditioner a gentle, daily, volumizing conditioner that boosts hair's fullness and volume while retaining moisture. Perfect for straight, wavy, curly, coiled and tightly coiled hair.

WHAT ELSE YOU NEED TO KNOW

Experience transformation after just one use! Inspired by the Science of Skincare for Hair®, Caviar Anti-Aging is our first comprehensive line of hair care products that address intrinsic (natural aging process), chemical and environmental aging by infusing hair with the finest, most effective ingredients to restore hydration, strength, vibrancy and elasticity for more youthful-looking hair. Every product contains pure Caviar from the roe of non-endangered sturgeon fish, sustainably farmed in France. Luxurious and rich in vitamins, minerals and Omega fatty acids that help restore hair's lipid layer to its optimal state– the key to healthier, younger-looking hair. Free of added SLS/SLES*, Parabens, Phthalates, DEA/TEA, and Synthetic Color. Suitable for color-treated hair.

WHAT DO WE THINK?
This really is a super luxurious treat for the special lady in your life, we really did see a difference after just a few uses, hair felt so much lighter, boncier and silky smooth.
RRP £79.80
Caviar Anti-Aging Multiplying Volume Shampoo & Conditioner Gift Set – Alterna Direct
For The Book Lovers
The Jugglers Box
A body is found in a Salt Hedge with a crate of purloined books. Ruan Peat is on the case.
Hela believes she has the means to achieve Hungarian Independence, if only she can get her hands on it. No one will be allowed to stand in her way.

Greta Finnerty is smuggling a dead English officer through French lines, with urgent news for the Dutch Authorities.

Three strands pulling deftly drawn characters together from remote Norwegian mountains, ancient Russian battles, Irish and French Uprisings, until all three strands become one in the exciting historical adventure that is The Juggler's Box.

WHAT DID WE THINK
If you love a real gritty story then this is definatley one for you.  This story contains all the great subjects to drawn you in, mystery, secrets and lies.  A great adventure story that keeps you wanting to keep turning the pages.  We dont want to give to much away so will just say this i great read for anyone that loves and adventorous enemy lines backstory.
RRP £16.99
Available from all good bookshops and of course Amazon
Artificial Wisdom by Thomas R Weaver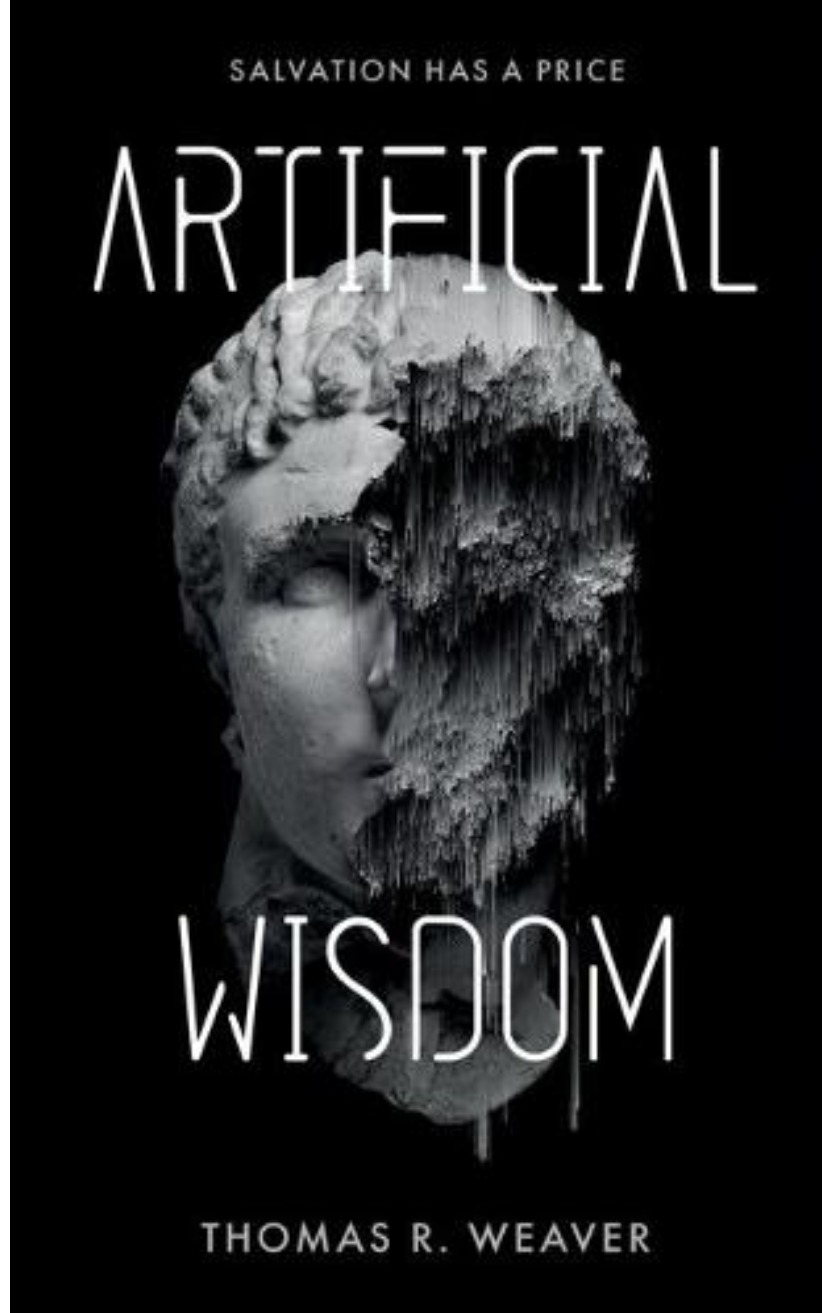 SALVATION HAS A PRICE.An enthralling murder mystery with a vividly realised future world, forcing readers to grapple hard hitting questions about the climate crisis, our relationship with Artificial Intelligence and the price we would be willing to pay, as a species, to be saved. Perfect for fans of Blake Crouch, Neal Stephenson, Philip K Dick, Kim Stanley Robinson and RR Haywood.It's 2050, a decade after a heatwave that killed four hundred million across the Persian Gulf, including journalist Marcus Tully's wife. Now he must uncover the truth: was the disaster natural? Or is the weather now a weapon of genocide?A whistleblower pulls Tully into a murder investigation at the centre of an election battle for a global dictator, with a mandate to prevent a climate apocalypse. A former US President campaigns against the first AI politician of the position, but someone is trying to sway the outcome.Tully must convince the world to face the truth and make hard choices about the future of the species. But will humanity ultimately choose salvation over freedom, whatever the cost?
WHAT DID WE THINK
If you or osmeone you know loves futuristic books this is one for you, while it takes a while for the story to build, there are then so many twists and turns it certainly keep syou on your toes.  An interesting through provoking book into what they future may or may not have instore
RRP £14.99
Available from all good bookshops including Waterstones  and Amazon
Only for the Holidays: Cuddle up with a cosy happy-ever-after this Christmas!
A captivating Christmas romcom that finds city girl Tia embark on a fake relationship with country boy Quincy.

City girl Tia Solanke is dreading the festive period. She's on a break with her boyfriend and the last thing she wants to do is spend Christmas away from London. Arriving at Saiyan Hedge Farm, Tia takes an instant disliking to it. She falls in horse manure, is chased by sheep and the Wi-Fi sucks. How is she meant to stalk her ex now and concoct a foolproof plan to win him back?

Country boy Quincy Parker and his family run the farm, and this year they've been selected to host the biggest event in the town's calendar - the Winter Ball. Preparations are underway, and Quincy is working around the clock to make it a success. The only problem is, he's told everyone he has a date to the ball, when in reality that couldn't be further from the truth.

At first, Tia and Quincy don't see eye to eye, until they realise they both have something to gain by pretending to be a couple. But when a snowstorm threatens to cancel the Winter Ball, their fake relationship is put to the test. Will Tia and Quincy be able to keep up the pretence and save the day, or will real feelings get in the way?
WHAT DID WE THINK
A great light hearted read for the festive season, perfect for those with hopeless romantics and a great read for snuggling up on the sofa with on a cold winters day.
RRP £8.99
Available from all good bookshops including Waterstones  and Amazon

---