Store cupboard skill set: Easy peasy baking campaign to help non-bakers learn during lockdown
Lifestyle 234
Added by: Shropshire Mums on Fri Apr 3 17:21 2020
With the nation staying in the safety of their homes, the current lockdown is the perfect time for non-bakers to learn a new skill, build their confidence in the kitchen or simply enjoy a fresh challenge. Self-isolation and remaining inside means many people are looking for a hobby at home, with learning to bake topping the list for many novices across the UK. Baking is a really fun, satisfying and delicious way of passing the time, so for non-bakers, the FAB Flour Easy Peasy Baking Campaign is here to help them get the oven on and add baking to their list of newly acquired skills.
Staying in and baking doesn't mean having to order lots of equipment online before you start either. The Easy Peasy Baking Campaign has come up with some super fun Top Ten Tips and Equipment Swaps, so you'll be baking ready in no time – just from your everyday household items! (In the end notes below). Not all gone to plan? Have no fear – you also can find helpful troubleshooting tips on righting baking wrongs, step by step guides to our favourite baking basics, a comprehensive conversion chart guide and even advice from your favourite Great British Bake Off alumni, all over on the FAB Flour website.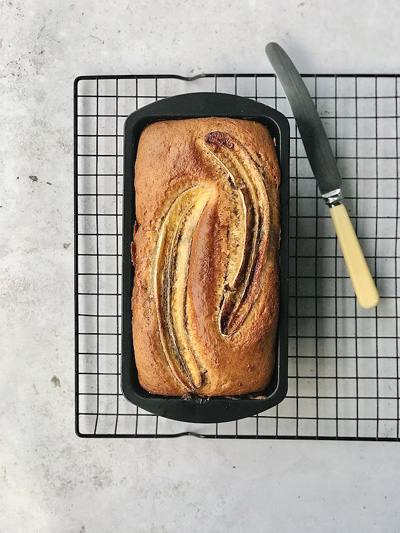 With bakes such as Chocolate Chunk Cookies, Flatbreads with Tzatziki Dip, Cheese Muffins with Sweetcorn and Spinach and a classic easy Vegan Banana Bread, the Easy Peasy Baking Campaign hopes to inspire non-bakers and encourage them to get in the kitchen as a great way to help the nation stay safe, stay inside, and stay happy. Keeping busy to boost mental health is more important than ever and with 32% of bakers saying they find baking therapeutic, it's a form of mindfulness that also delivers mouthwatering results!
A recent survey conducted by the founders of FAB Flour, nabim, The National Association of British and Irish Millers, found that 24% of non-bakers say that baking takes too much time, 22% don't bake because of a lack of energy and 19% find baking too difficult, so the campaign is designed to alleviate those barriers to baking. Whether you're working remotely or home-schooling, trying baking for the first time or rediscovering a long lost skill, the FAB Flour Easy Peasy Baking Campaign will delight non-bakers with delectable goodies and fill homes with the scrumptious smell of tasty home-baked treats.
Easy Peasy Baking Campaign Equipment Swaps
Use a wine bottle as a rolling pin (a full or empty bottle – it's your choice!)
No need for fancy cookie cutters, a glass or cup works just as well!
Simply does it – swap out a fork for a whisk.
No need to panic about not having a proper cooling rack – a grill tray will do the job just fine!
Pastry brushes can be swapped for paper towels (or even clean fingers) for egg washing and greasing.
Why not swap out rice, flour, or even coins on top of baking paper instead of investing in baking beans?
No piping bag? No problem! Cut the corner of a sandwich bag to create your very own piping bag at home.
Simply whip cream by shaking it in a jar – you won't miss the electric hand whisk!
For those without a muffin or a cupcake tray, simply try cutting squares of baking or parchment paper and squashing over a pint glass, or use empty tins as makeshift cases.
Save time chopping nuts – and not with a blender. Simply pop them in a bag (take out the air!) and bash with a heavy object until crushed!
And for novice bakers, the Easy Peasy Baking Campaign also has Ten Top Tips for those just starting out on their baking journey!
Set oven shelves at the correct height, before you turn the oven on.
Before you begin anything, assemble all your ingredients and equipment and read the recipe – TWICE.
Always match your tins to the size stated in the recipe.
Test your baking powder by putting a small amount into warm water – it should go frothy!
Wet your hands before working with something gooey like gingerbread or flapjacks to stop the mixture sticking to your hands.
If you don't have softened butter ready, grate your cold butter instead. Wash your hands in cold water first, and if the butter starts to melt, just dip it in flour.
If you drop eggshell into your mixture – simply use an empty half-shell to remove it.
Pop toothpicks in a line around the sides of your cake and use them to guide a bread knife to cut even layers.
When cutting brownies, flapjacks or other sticky foods – heat your knife in hot water first.
Microwave citrus fruits for 5-10 seconds to make them easier to juice.
---