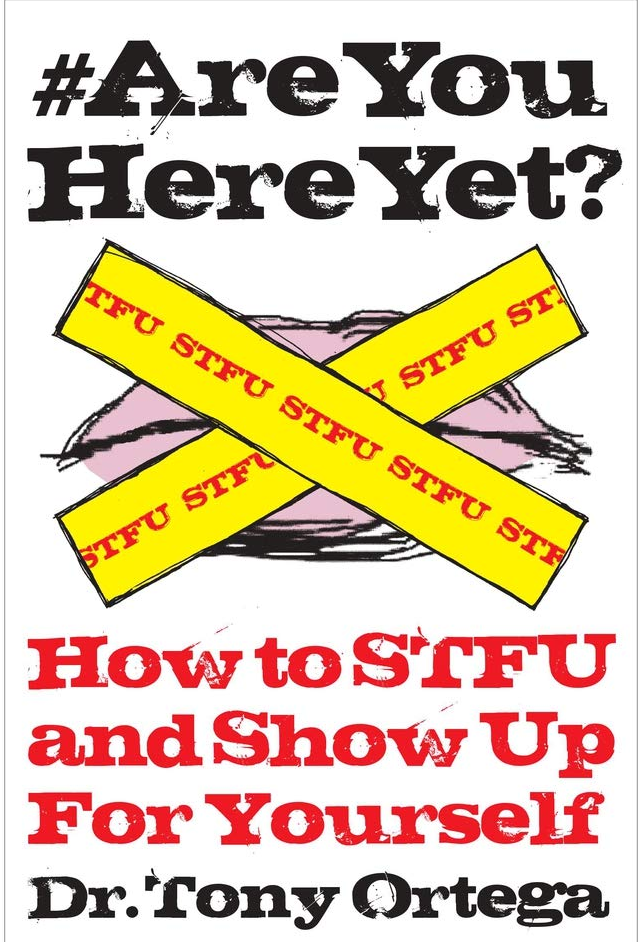 AREYOUHEREYET How to STFU and Show Up For Yourself
About the product:
---
#AreYouHereYet: How To STFU and Show Up For Yourself is the sequel to Dr. Ortega's debut self-help book, #IsHeHereYet: Being the Person You Want to Be With. It follows Dr. Ortega's signature raw, humorous, and compelling style as he continues examining the perceived epidemic of being single in our universal quest for love. When a person is committed to doing all the work to improve themselves by being "The One" (and thereby improve their love life), what happens when nothing seems to happen afterward? Through witty, thought-provoking writing, sassy #OMG Moments, case studies, and "Tea Time with Tony" (end-of-chapter exercises for the reader), Dr. Ortega helps readers explore the personal blocks and self-limiting beliefs that keep them stuck. It's a second chance at not only improving, but falling in love with, themselves. It provides essential "what next?" support in a sea of self-help books focused on the start of the journey.
---
Approximate Price
11.99
Review Date
Thu Mar 5 14:05 2020
---
Our Verdict
The title of this book gives a great heads up for whats in store. Totally relatable stories about life both personal and business are fantastic. 
Completely relatable in every way. Reading this book is like sitting chatting to a friend who sees things more clearly and puts things across with such humour with a little sarcasm thrown in. This book makes you feel as though you could actually sit down and have great converstaions with Dr. Tony Ortega. 
This book is totally relatable, jam packed full of humorous quotes and situations yet so helpful at putting life into prespective.
A great humourous bedtime read.