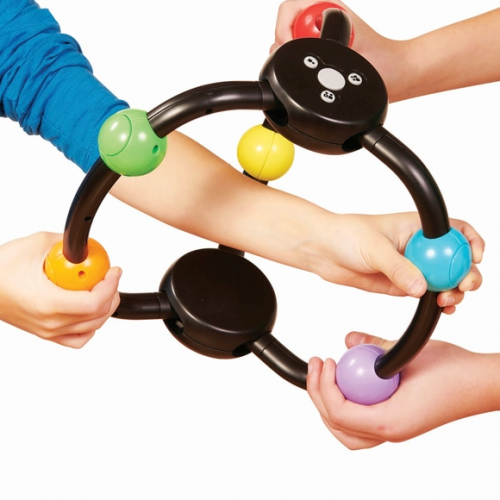 Hands Full Electronic Game
About the product:
---
Hands Full Game is an interactive family game of twisted challenges and tangled fun. Hands Full is endless, tangled fun for the whole family! The challenge is to keep your hands full while you jump, high five, shake, dance, twist and more! Hang on tight—don't let go, or you lose!
Master your moves in SOLO Mode, play together to beat a twisted challenge in TEAM Mode, or get competitive as you play to be the last one standing in SURVIVOR Mode! With 3 games in one, 15 fun moves and over one million crazy combinations this interactive family game always gets out of hand!

Contents: A Hands Full Game and a set of instructions

Suitable for 1 to 4 players
Grab, Tap, Twist!
The objective - keeps your hands full and don't let go, or you lose!
3 games in 1, with adjustable volume settings
Foldable for easy storage
Batteries Required: 3 AAA batteries (Included)
---
Approximate Price
29.99
Review Date
Thu Dec 3 20:35 2020
---
Our Verdict
The best possible way to describe this game is that it's a bit like the modern day game of twister but without the mat and standing up!! This very much HANDS ON electronic game is great fun for all the family.  The ultimate last man standing game, yet also a great super addictive game to play alone.
Super easy with no set up required, folds neatly away with no need for even a box!!